Back to staff directory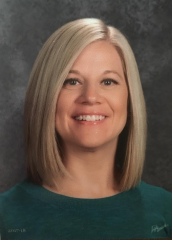 Teachers
Key Roles
Hi, I'm Miss Lacey Vickery and I was raised on a farm in the Huxley/Trochu area and my family continues to farm to this day.
I am a 2002 graduate of the U of A Middle Years Program at RDC.
I am in my 18th year of teaching and I am in my 4th year in Chinook's Edge. I currently teach Grade 3 at Jessie Duncan Elementary and I am loving it!
I spend my free time with my family and friends who make my life complete!